The team behind Australia's favourite carvery franchise have unveiled a new concept store on the Gold Coast.
Located in Australia Fair Shopping Centre, the new Bucking Bull store is the biggest change yet for the brand, boasting a contemporary store design and new menu.
"Bucking Bull has always been incredibly meat centric, a positioning that has resulted in a devout and loyal following to date," said Executive Director, Dean Vella.
"The new concept at Australia Fair brings the art of roasting into the 21st century with a menu that we really consider to be a game changer for us."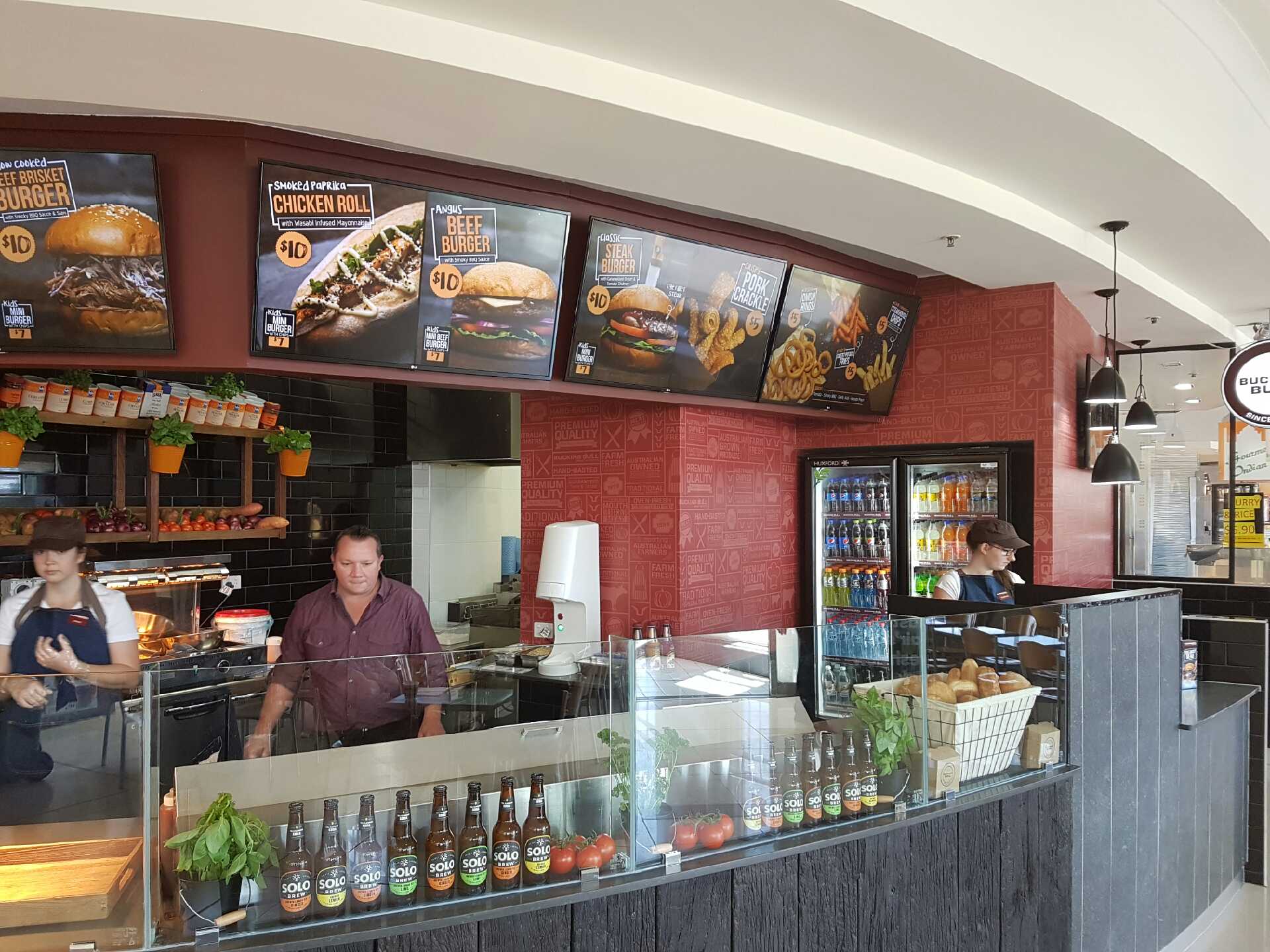 With a departure from the classic roast meal, the concept instead features a range of new artisan burgers, rolls and bread-free bowls, as well as chips, onion rings, dessert and the brand's signature pork crackle.
"Customers now want bespoke flavours and premium quality, and we're really delivering that with this menu," Dean said.
"In the place of the classic roast meats, we've introduced premium slow cooked ingredients such as beef brisket and pork belly, and the response has been fantastic."
It is an evolution of the traditional rack roasting methods used by Bucking Bull's Food Court sites since the brand's birth in 1999.
Aesthetically, the Australia Fair location bears little resemblance to its food court precursor, with the traditional bain marie replaced with a viewable product make line, reminiscent of a boutique burger bar.
Dean said the concept store forms part of Bucking Bull's strategic direction to increase its footprint and expand into the fast-casual market.
"As the food category is increasingly becoming the hero in retail environments, the dynamics of the food court we once knew have changed," Dean said.
This change is due to the introduction of fast casual dining areas and entertainment and restaurant precincts within shopping centres.
"The customer now visiting the food court is a very different customer that we have been serving over the past 17 years, and we too have had to evolve our model and offer to remain relevant," Dean said.
"To be relevant we need to be proactive, particularly in relation to customers' price sensitivity, product portability, our speed of service and the simplicity of our offer. These are all extremely important factors within our operational model."
"Customers and millennials in particular are demanding an elevated dining experience, and where we see this model evolving quite naturally is into a fast-casual space, complete with licensing," Dean revealed.
"We want mates to hang out and enjoy a beef brisket burger and a beer. That's the goal and that's where we'll be driving Bucking Bull's growth, both in South East Queensland and then further afield in the next 12 months."
Bucking Bull is part of the Aktiv Brands group, along with Skewerz Kebabz and Primal Pantry.
Bucking Bull Australia Fair opened on 23rd October and is located in the Broadwater Food Court, Australia Fair Shopping Centre, 42 Marine Parade, Southport QLD 4215.
For further information, interviews or high resolution images contact:
Aktiv Brands Marketing
07 3175 0640